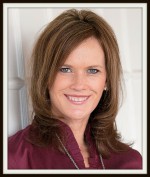 Hello! My name is Brenda Archer, I love what I do. I want to change the world one client at a time. I've had my Massage practice since February 2010. I graduated from Denver School of Massage Therapy in March of 2008. I completed my schooling with over 1500 hours of hands on time. I've received advanced training in Structural Integration, Kinesiology, Pain Management and Orthopedic Assessment.
I then attended the NPI Neuromuscular Performance Institute in Scottsdale, AZ in March 2009, where I received my certification in Neuromuscular Release Therapy to specialize working with Golfers, of all levels. The great thing about NRT (Neuromuscular Release Therapy), is that it can be used on all athletic back grounds and people who are looking for that optimal advantage and over all health of their bodies.
My training specialty focus, is on making sure my clients know what is going on in their bodies; through educating them, making them understand what their bodies are telling them. I believe, that the body has the ability to heal itself if given the right education, nutrition and exercise for everyone to live a long healthy life..
I got involved with massage to make a difference. I've seen first hand the effects what pain can have on people. At the end of the day if I have positively impacted my clients I have done my job.